Just For Fun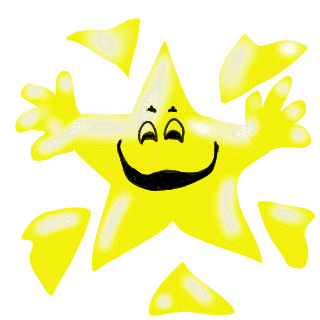 How tall are you? 5'6"
Do you own a gun? No
Rehab? Counseling? Marriage, family counseling years ago.
Have you ever killed an animal? accidentally
Are you Irish? Yes but from way back
What do you think of hot dogs?I eat one once in awhile, if it has chili mustard and cole slaw on it.
What's your favorite Christmas song? Silent Night...and the kid ones like Frosty the SnowMan
What is your favorite smell? My grandson all fresh from a bath
What do you prefer to drink in the morning? Diet Dr. Pepper, it is also my favorite drink in the afternoon and evening
Do you do push ups? nope, but I will eat the kind that has orange cream in them
Have you ever done ecstasy? Nope
Have you been shot? Gosh I hope not (looking at body for holes)
Have you ever been hospitalized? Only when I had my children
Do you like pain killers? I only use tylenol
What is your secret weapon to lure in your preferred sex? My boobs lol
Do you own a knife? Kitchen Knives
Do you have ADD? No
Do you love the pain a tattoo brings? I only have one tattoo and no pain is not my friend
Name Five Drinks You Regularly Drink: Diet Dr. Pepper
What's In Your CD Player? Dust
Who is your best friend? My husband
What's Under Your Bed? Dust bunnies
Current Hair? Brown, med length
What are you wearing? jeans and a tee shirt
Current worry? Everything
Current Love? My husband
Current Hate? Marife Dickerman
Favorite Place To Be? The woods
Least favorite place to Be? In a state of depression
If You Could Play an Instrument, what would it be? Piano
Favorite Colors? Purple, aqua blue, yellow
Person From Your Past You Wish You Could be with Right Now? My Dad
Where Would You Like To Go? Salem MA, for Halloween
Where do you want to live? Right where I am at
Favorite food? Steak or Pizza
Color of most clothes you own? blue
Number of pillows you sleep with? 1
What do you wear when you go to sleep? Nightgown or oversized tee
What were you doing 10 years ago? Trying to survive in a bad marriage
What do you think you'll be doing in 10 years? watching my grandkids play
Are you paranoid? Not usually
First piercing/tattoo? Pierced at 17, tatooed at 46
Last person you yelled at?My ex husband
Latest crush? 8 years ago when I met my husband
Last thing you ate? egg sandwhich
If you could be a pirate, would you? Sure, Treasure hunting might be fun
Do you have an ipod? no
What's in your pockets right now? Lint
What color are your bedroom walls? white
Last thing that made you laugh? My grandson dancing
Any pets now? Yes 2 cats
Inny or an outty? Inny
Do you have any piercing? Two in each ear
If you were a crayon what color would you be? Aqua Blue
Have you ever won any awards? Nope
How many TV's do you have in your house? 4 but we only watch 2 of them
Have you ever sprained/broken/fractured a bone or gotten stitches? sprianed yes, cracked wrist, no stitches except the kind I don't like to talk about when I gave birth
If you could live next door to any one person of your choosing, who would it be?
I already live next door to my daughter, grandson and ex husband...Yes we are strange
If you could have any one wish granted, what would it be? Complete happiness and love
If you could pick one person to make out with who would it be? My husband
Your Screen Name? Autum Or Autumnsbutterfly
Whats your middle Name? Ann
What time is it EXACTLY? 10:08 a.m.
Labels: Just For Fun