The Weekend
I've been fighting a cold for the last few days, so this has been a pretty quiet weekend. I did manage to find a few bargins when I stopped into the thrift store. I got this at the bargin price of 95 Cents. Below is the information I found on the net about this exact sign. If your interested you can find them here....
http://www.hexsigns.com/
A classic, well known design often seen on home entry ways. The large, stylized Pennsylvania Dutch greeting, "Wilkum," extends a warm and friendly welcome to all. Facing Distelfink birds ensure happiness and good fortune. A "lucky" star and greenery, symbolizing life's bounty, complete the design. A lovely way to welcome others to your home.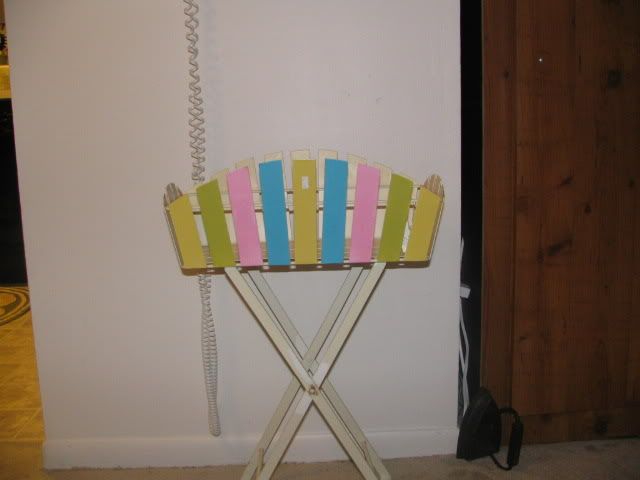 I also found this cute little plant stand. I loved the colors. At first I thought of giving it to my daughter since it looked bright and cheerful, and more her style since she is young. The more I looked at it though the more I liked it, so I brought it home instead. Now I just have to find a spot for it and some plants. I'm thinking of fake ones so I can put it in the bathroom (maybe).
Anyway that was the highlight of my dull life ha ha..
Labels: Photos, Random Thoughts